A Yamaha MusicCast bemutatása
With MusicCast, you can access all your music throughout your home, enjoying it anywhere. Access streaming services, internet radio, and music files from smartphones, PCs or NAS, and send the same music to various rooms or enjoy various music in various rooms. You can also distribute music from connected components to various rooms — from a TV, USB device or turntable, for example, via an AV receiver. If you have a component with a built-in CD player or tuner, you can also send that music to other rooms. MusicCast is the best way to expand your music enjoyment!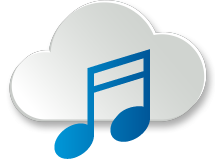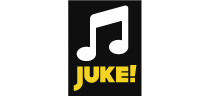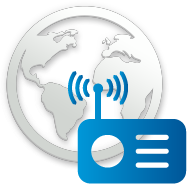 *Streaming service availability varies by region.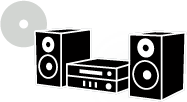 Built-in CD Player

Router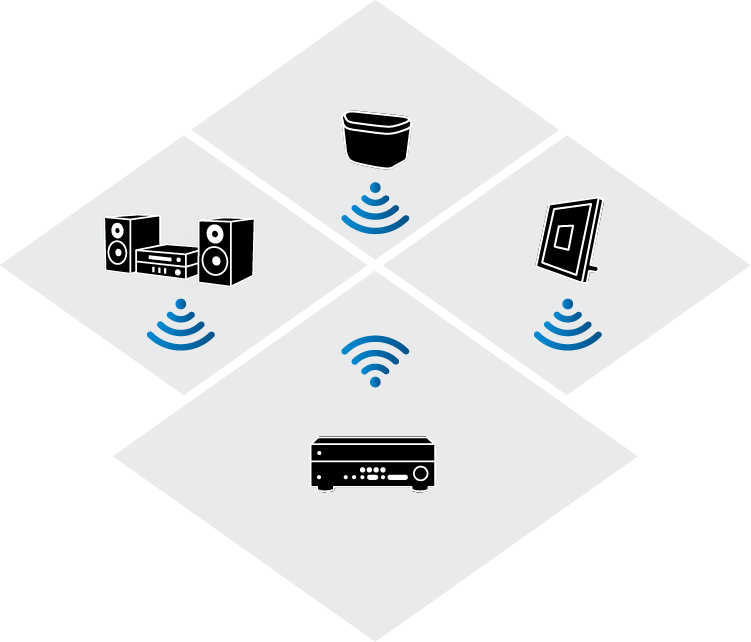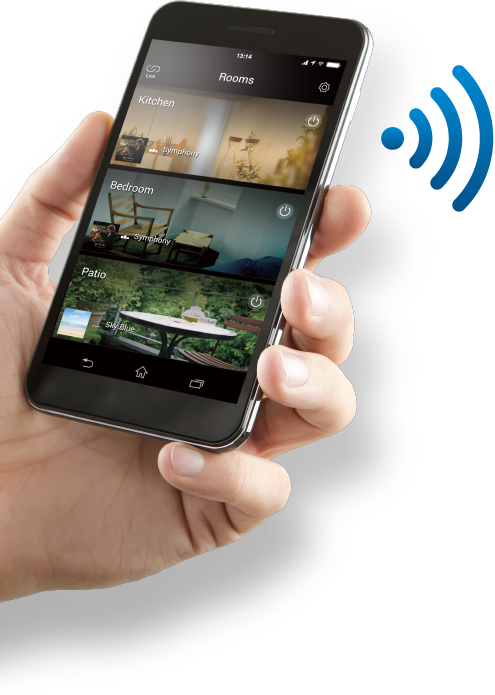 TV

USB Stick

CD Player /
Blu-ray Player

Vinyl Player

AM / FM Tuner
* Devices that can be connected vary depending upon the model.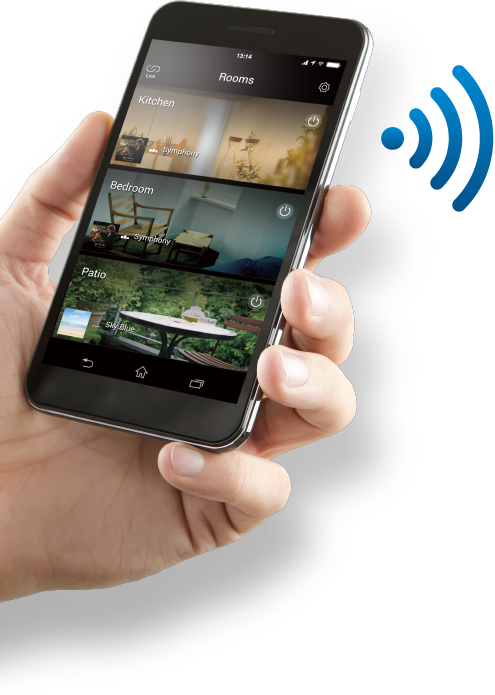 Stored Music Sources

NAS

PC
Stream music wirelessly from a smartphone, and use music or radio apps. If you use the Bluetooth connection, you can also play music from YouTube type video streaming services, and distribute all of the music to other rooms.

Any Music APP / Streaming Services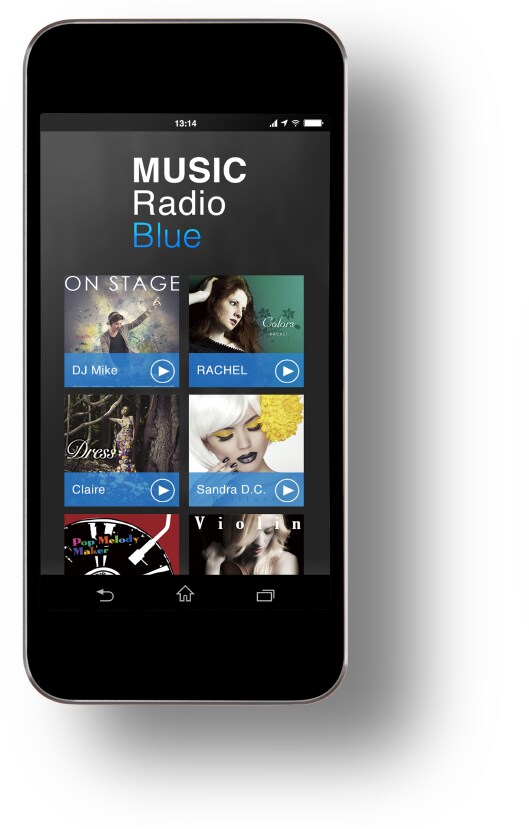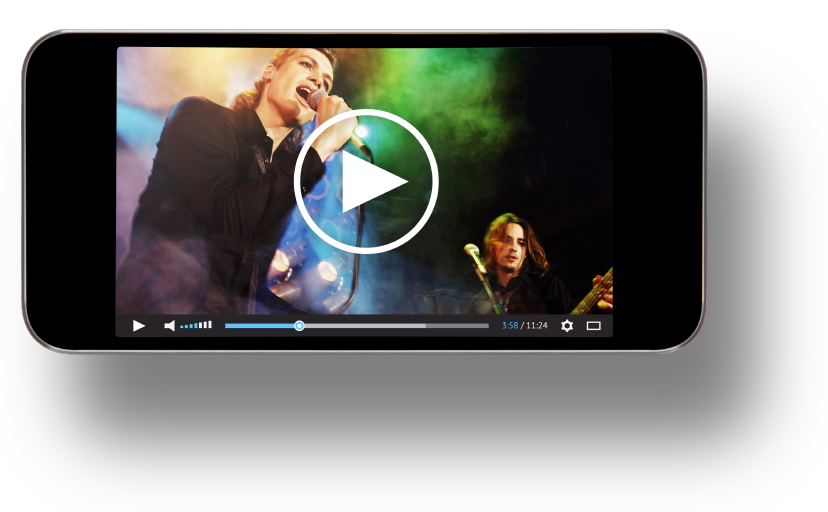 * Airplay cannot be used to distribute music to other rooms.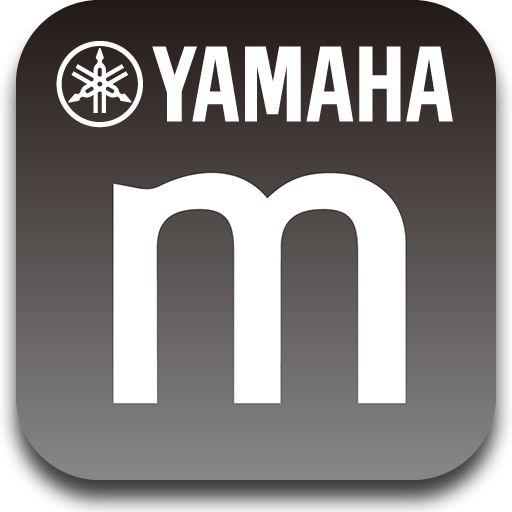 Simply tap the beautifully designed screen and take control of all the audio equipment and all the music in your home. There are a wide variety of capabilities like the Link function that lets you play the same song in different rooms simultaneously and the ability to freely customise the room screen with your own pictures. Make your musical world even more exciting.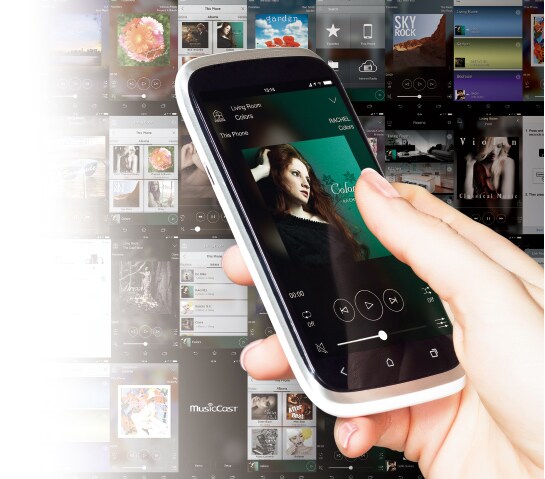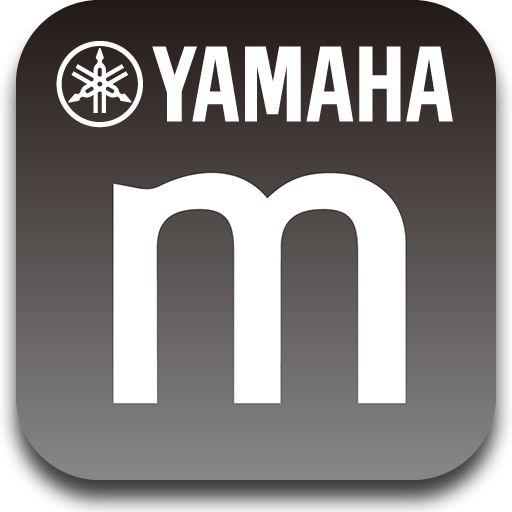 Select Your Music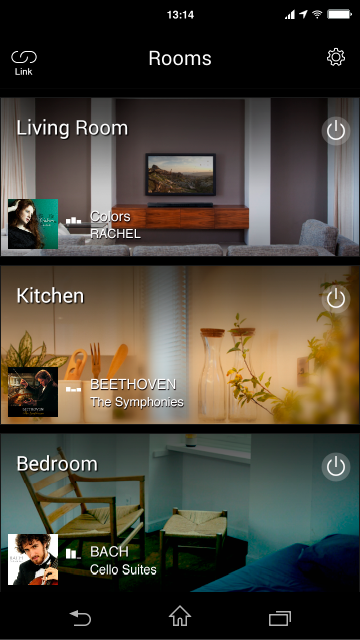 Select a room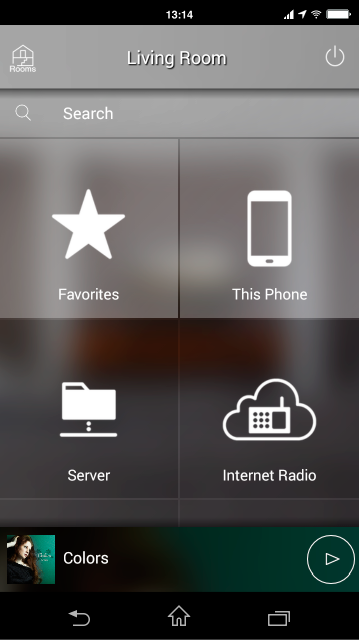 Select source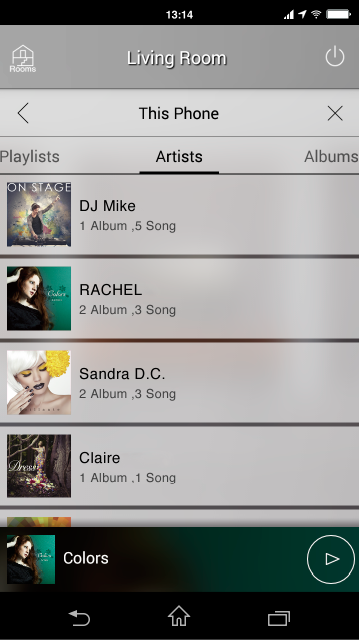 Select a song
Link Functions

Sound Setting

Room Display Customization
Easy Initial Setup

Link Functions
Sound Setting

Room Display Customization
Play the same song simultaneously in multiple preset rooms.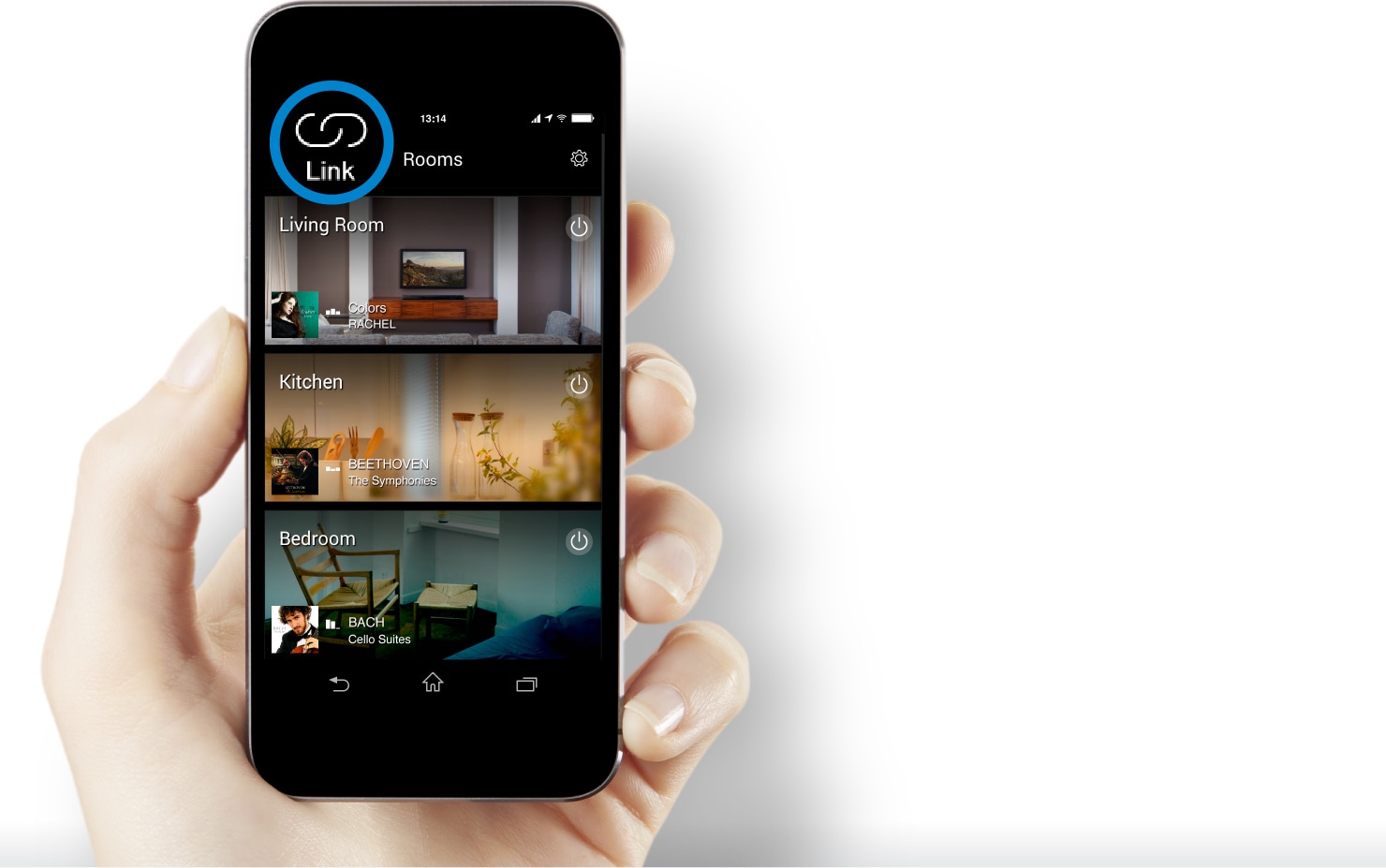 Push
the Link button
Select
Master room
Select
a room to link
Linked room cells merged
All MusicCast products are equipped with Bluetooth output featuring the latest Bluetooth functions. Enjoy music from radio, USB, NAS, CD and more sent directly to Bluetooth-enabled speakers or headphones for a private experience.

From Living Room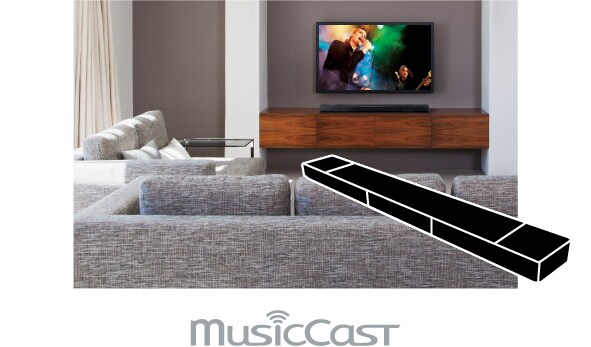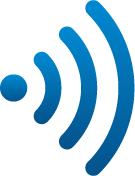 TO Patio / Garden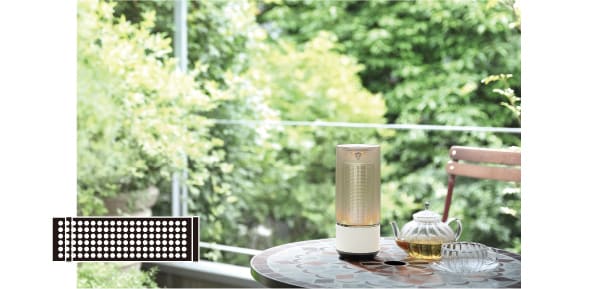 Bluetooth compatible Speaker

From Main System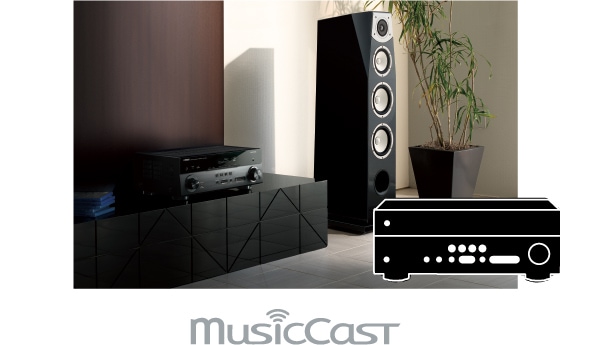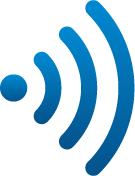 TO Listening Place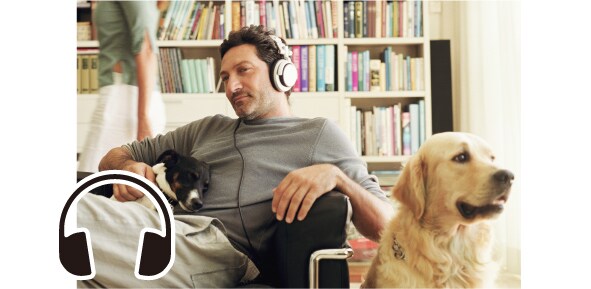 Bluetooth compatible Headphone
Pairing operation is simple with the MusicCast App, and in Bluetooth output setup as well easily pair target devices and Bluetooth-enabled equipment just by selecting them.
MusicCast supports a variety of audio formats including MP3, WAV and FLAC. All MusicCast products support 192 kHz / 24-bit high-resolution audio codec, letting you enjoy your music with extremely high quality sound.

Compared to compressed sound sources, high resolution sound sources more accurately reproduce the sonic details, presence, and atmosphere of a concert hall.
MusicCast Network Technology
MusicCast features two network configurations, Standard Mode for connecting compatible equipment and routers directly, and Extend Mode that enables WiFi signals from MusicCast products to be transmitted over longer distances. Choose the optimal network setup for your home environment.
Standard Mode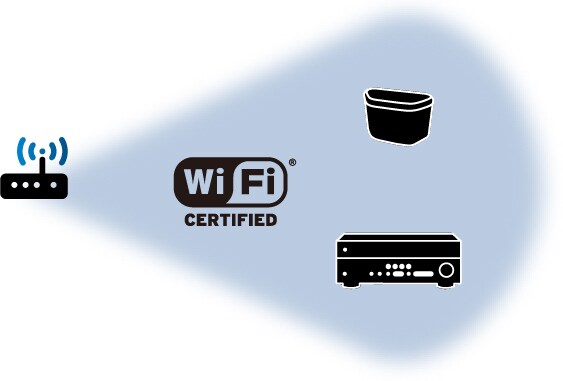 Extend Mode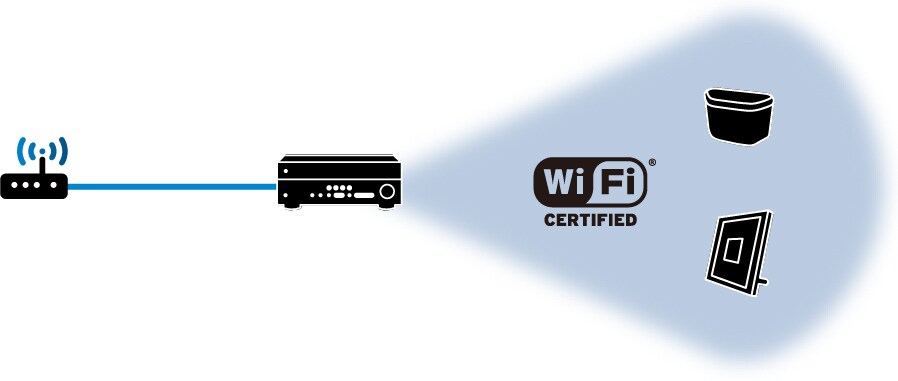 Cable connection
* In Extend Mode, a minimum of one device must be connected via router and cable.
Eco Design
We think eco design is an essence of product development. All MusicCast models feature Network Standby power mode that achieves low power consumption of under 3 W. In addition the Automatic Standby function automatically turns the power off after 20min with no signal elapses. This eco-design makes MusicCast thoroughly friendly to the environment.
Low Standby
Power Consumption
Less than
3W